TMO Workshops
The Mandatory Orgasm (TMO) Workshops are intimate and interactive gatherings that take place downtown Toronto on week-ends.  The goal is to have a more in-depth exploration of various sexual, relationship and spiritual issues. If you are interested in participating, please send me your full name and e-mail address  at jqmaceus@themandatoryorgasm.com, and I will put you on my mailing list. When a date is set, the details regarding the workshop will be e-mailed to you.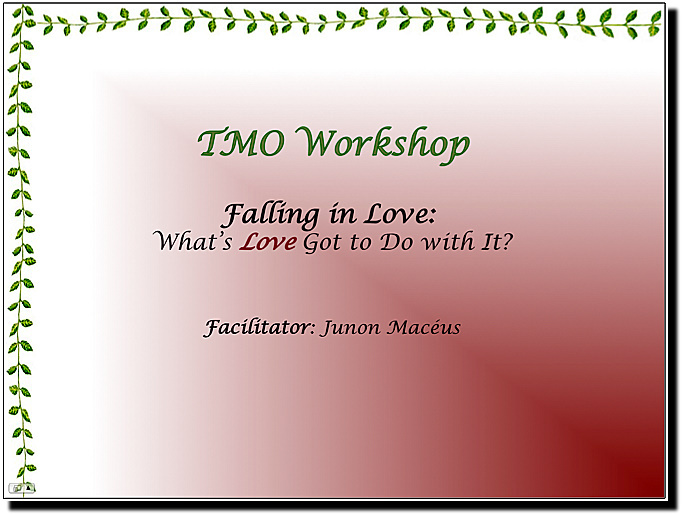 Workshop 1
You are invited to an intimate and interactive workshop on the topic of romantic love.
Title: Falling in Love – What's Love Got to Do with It?
Summary:
People talk about love, sing about love, fall in love…etc. But what is "love"?  This workshop is designed to explore a brief history, the science and the different meanings  given to romantic love in modern Western culture.  Also we will identify practical ways to become more loving.  A group discussion and question period will follow the presentation.